Jumpplanner updated for Phoebe patch, please see the
changelog
for the full list.
Jump distances have been decreased by a lot, be sure to train Jump Drive Calibation to level 5 for maximum effectiveness.
If you have any questions or issues with my tools you can send me an e-mail at
elissen@eve-icsc.com
.
Revelation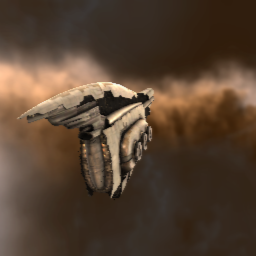 This item costs
1,716,000,000.00 ISK.
This product is currently not in stock.
You need to be logged in to buy this item online. If you have an account you can
login
or
register
.
Pickup is in
Enderailen
, delivery is not available.
The Revelation represents the pinnacle of Amarrian military technology. Maintaining their proud tradition of producing the strongest armor plating to be found anywhere, the Empire's engineers outdid themselves in creating what is arguably the most resilient dreadnought in existence.
Added to that, the Revelation's ability to fire capital beams makes its position on the battlefield a unique one. When extended sieges are the order of the day, this is the ship you call in.
Special Abilities:
10% reduction in Capital Energy Turret capacitor use per level
5% bonus to Capital Energy Turret rate of fire per level
99% reduction in CPU need for Siege Module