Jumpplanner updated for Phoebe patch, please see the
changelog
for the full list.
Jump distances have been decreased by a lot, be sure to train Jump Drive Calibation to level 5 for maximum effectiveness.
If you have any questions or issues with my tools you can send me an e-mail at
elissen@eve-icsc.com
.
Naglfar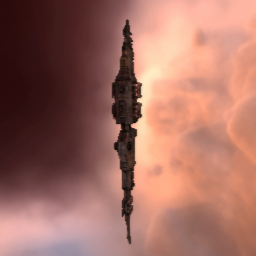 This item costs
1,620,000,000.00 ISK.
This product is currently not in stock.
You need to be logged in to buy this item online. If you have an account you can
login
or
register
.
Pickup is in
Enderailen
, delivery is not available.
The Naglfar is based on a Matari design believed to date back to the earliest annals of antiquity. While the exact evolution of memes informing its figure is unclear, the same distinctive vertical monolith form has shown up time and time again in the wind-scattered remnants of Matari legend.
Boasting impressive versatility in firepower options, the Naglfar is capable of holding its own against opponents of all sizes and shapes. While its defenses don't go to extremes as herculean as those of its counterparts, the uniformity of resilience - coupled with the sheer amount of devastation it can dish out - make this beast an invaluable addition to any fleet or army.
Special Abilities:
7.5% bonus to Capital Projectile rate of fire per level
5% bonus to Citadel Launcher rate of fire per level
99% reduction in CPU need for Siege Module