Jumpplanner updated for Phoebe patch, please see the
changelog
for the full list.
Jump distances have been decreased by a lot, be sure to train Jump Drive Calibation to level 5 for maximum effectiveness.
If you have any questions or issues with my tools you can send me an e-mail at
elissen@eve-icsc.com
.
Fenrir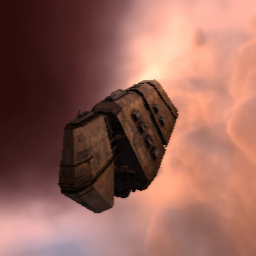 This item costs
925,000,000.00 ISK.
This product is currently not in stock.
You need to be logged in to buy this item online. If you have an account you can
login
or
register
.
Pickup is in
Enderailen
, delivery is not available.
Third in line to jump on the freighter bandwagon, the Republic decided early in the design process to focus on a balance between all ship systems. True to form, their creation is comparatively lightweight - though lightweight is certainly not a term easily applicable to this giant.
Minmatar Freighter Skill Bonus: 5% bonus to cargo hold capacity and 5% bonus to maximum velocity per level