Jumpplanner updated for Phoebe patch, please see the
changelog
for the full list.
Jump distances have been decreased by a lot, be sure to train Jump Drive Calibation to level 5 for maximum effectiveness.
If you have any questions or issues with my tools you can send me an e-mail at
elissen@eve-icsc.com
.
News
List all news items
E-ON Issue #022 - Minmatar poster
Posted by Elissen on Dec 29 2010
You may over-indulge at Christmas and think that's it for presents this year but we have another one for you in the not-too-distant future.
As you may or may not know, Issue #022 publishes on the 7th January - a sneak peak for you and your readers can be found
here
. For all you subscribers, there is also an extra treat of the much-anticipated and long-awaited Minmatar Cruisers poster, so now you can complete your collection!
From all of us at EON, we would like to wish you a Merry Christmas and a Happy New Year's EVE.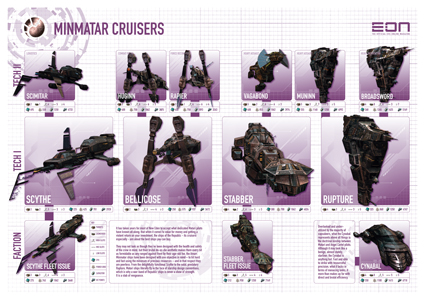 Discuss this news item on our forum